There are 3 ways to purchase our beef
By the "Hot Hanging Weight"
Best value per lb and you get to customized your cuts.  Whole beefs are available based on hot hanging weight.  We deliver the beef to the processor of your choosing, you pay us based on the hot hanging weight and you take care of the processing.   (Deliveries exceeding 60 miles from Zanesville, Ohio may incur an additional fee)
By the "Bulk Package"
Choose between Quarter or Half Beef Bulk Packages that include steaks, roasts and ground beef.  Great for people who want a large selection of our high qualify beef without having to go through a processing facility process.  
By the "Individual Cut"
Individual steaks, roasts and ground beef and other cuts are available for purchase.  Or select one our Sampler packages.   Great for people who want smaller quantities of high quality Beef.  
How much meat will you get?
* The Live weight of our cattle at harvest range from 1,200 lbs. to 1,500 lbs.   After processing this translates to roughly 400 lbs. to 500 lbs. of beef for your freezer or restaurant.  
                   * The following illustration is a guide to help you calculate how much beef you can expect based on "Live" and "Hot Hanging" weight.  
* This Illustration assumes a high-quality dressing (Boneless steaks, Fat trimmed etc.).   All weights are approximate.
Live Wt
Hot Hanging Wt
Freezer Beef
1,200 lbs
1,300 lbs
1,400 lbs
1,500 lbs

744 lbs
806 lbs
868 lbs
930 lbs

409 lbs
443 lbs
477 lbs
512 lbs

*Stone Ridge Private Reserve Wagyu
This is our 100% Full-Blood Wagyu selection, the smooth texture and sweet buttery flavor combined with its intense marbling makes for a truly unforgettable dining experience.   USDA Prime labeling requires 10-12% intramuscular marbling, Stone Ridge Private Reserve Wagyu consistently exceeds 25% intramuscular marbling.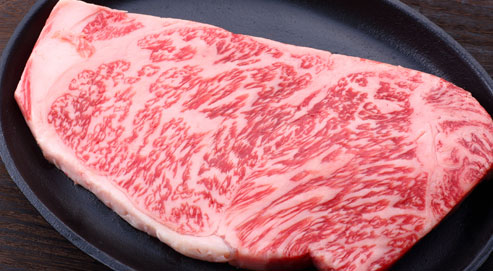 Prices Subject to Change
Contact us to place an order
740-819-4411
*Stone Ridge Premium Wagyu
This is our Wagyu/Angus Cross selection.   With this cross you get the best of both breeds, the hearty texture and flavor of Angus and the intramuscular marbling of Wagyu.   Only 2% of domestic beef meets "USDA Prime" intramuscular marbling requirements.   96% of our Stone Ridge Premium Wagyu exceeds intramuscular marbling requirements for "USDA Prime."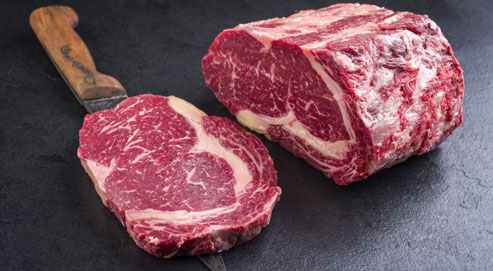 Prices Subject to Change
Contact us to place an order
740-819-4411